Pressemitteilung 9/09
vom 21. September 2009
Kollektiver Widerspruch gegen VG Wort-Zwangsvertretung im Google Book Search
Das Aktionsbündnis hat der VG Wort am 21. September zahlreiche Widersprüche gegen die Änderung des Wahrnehmungsvertrages überreicht. Diese in Bildung und Wissenschaft Tätigen wollen selbst die Kontrolle über die Verfügbarkeit ihrer Publikationen behalten und der VG Wort nicht das Mandat erteilen, von Google das Löschen ihrer Publikationen aus dem Google Index zu verlangen oder mit anderen Verwertern Lizenzverträge zu weiteren Nutzungen abzuschließen. Der Zugriff auf ihre Werke soll frei bleiben.
Hintergrund:
Auf ihrer letzten Mitgliederversammlung hatte die VG Wort in einer Änderung des Wahrnehmungsvertrages beschlossen, dass der Verwertungsgesellschaft die Rechte zur Lizenzierung von Publikationen gegenüber Google im Rahmen des Google Book Search zufallen, sofern die betroffenen Autoren der Vertragsänderung nicht widersprechen.
Das Aktionsbündnis hatte daraufhin den Unterzeichnern der Göttinger Erklärung angeboten, diesen Widerspruch frist- und formgerecht kollektiv vorzunehmen. Der "Urheberrecht für Bildung und Wissenschaft e.V." hat nun, am 21. September, der VG Wort das Paket mit den Widersprüchen derjenigen Wissenschaftler, Autoren, Dozenten überreicht, die ihn mit der Vertretung in dieser Angelegenheit beauftragt hatten.
Die Wissenschaftler befürchten insbesondere, dass die VG Wort eine Zwangslöschung aller deutschen Publikationen, an denen sie die Rechte möchte, aus dem Google Index beauftragen wird. Damit wären viele Publikationen auch aus vergriffenen Werken für Wissenschaftler nicht mehr verfügbar, was die Zitierhäufigkeit dieser Arbeiten deutlich reduzieren würde.
Weitere Informationen über bundeszentrale@urhg-bildung-wissenschaft.de, von der Website des Aktionsbündnisses oder über das Projekt IUWIS – Infrastruktur Urheberrecht für Bildung und Wissenschaft
Prof. Dr. Rainer Kuhlen
Sprecher des Aktionsbündnisses "Urheberrecht für Bildung und Wissenschaft"
---
The Coalition for Action "Copyright for Education and Research" (http://www.urheberrechtsbuendnis.de/) was founded in 2004 in connection with the amendment of copyright legislation in Germany. The Coalition for Action lobbies for a balanced copyright and demands free access to worldwide information at any time from anywhere for everybody active in public education and research. The Coalition for Action is based on the Göttingen Declaration on Copyright for Education and Research of 5 July 2004. Six members of the alliance of German research organizations (Fraunhofer-Gesellschaft zur Förderung der angewandten Forschung e.V., Helmholtz-Gemeinschaft Deutscher Forschungszentren e.V., Hochschulrektorenkonferenz, Max-Planck-Gesellschaft, Wissenschaftsgemeinschaft Gottfried Wilhelm Leibniz e.V. and Wissenschaftsrat), more than 365 learned societies, federations and institutions as well as more than 7,000 individuals were subscribers to this declaration. Speakers of the Coalition for Action are Prof. Dr. Kuhlen (Konstanz), Dr. Müller (Heidelberg), Dr. Sepp (Kassel). More information on demand by: rainer.kuhlen at uni-konstanz.de, hmueller at mpil.de and sepp at physik.uni-kassel.de.
October 15 – 16, 2015

Annual Meeting of the Coalition in Berlin
Program and Registration
News

published.

June 17
th
2015


The Legal Affairs Committee of the European Parliament has in its meeting on June 16, 2015 voted on the so-called "Reda Report" about the evaluation of a European copyright. It was agreed, among others, the estimation of the author, that "…libraries make an indispensable contribution to knowledge distribution and are intended to be authorized inter alia to the right of borrowing information in its digital format…" In parallel, Reda stresses that authors should be granted an appropriate reward for this digital lending. (more)



May 8
th
2015


The requirement to set up a comprehensive exception to the rights of education and science in copyright law, initiated by the Coalition for Action and by ENCES, is now arrived at the vice president, Digital Single Market of the EU Commission, Andrus Ansip, through a letter of C4C. (letter)



May 6
th
2015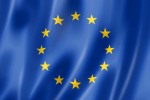 Today the EU presented its vision for 'A Digital Single Market Strategy for Europe'. Section 2.4. touches upon copyright issues for education and science, specifically on text and data mining. Our Coalition will follow the ongoing debate about the EU copyright reform and will promote the need for a comprehensive exception in favour of education and science. (more)



April 22
nd
2015


To the World Book and Copyright Day it is recalled: authors, education and research need access. (more)



April 20
th
2015


Prof. Dr. Rainer Kuhlen zum § 52b Urteil des BGH:
"Für Bildung und Wissenschaft [..] ist die Entscheidung ein wichtiger Schritt in Richtung eines bildungs- und wissenschaftsfreundlichen Urheberrechts." (more)



January 26
th
2015


Informationsblatt zum Zweitverwertungsrecht für wissenschaftliche Artikel erschienen. Falls Sie größere Stückzahlen zum Auslegen bei Tagungen etc. benötigen, kontaktieren Sie uns einfach.
(Flyer zum Selbstausdrucken...)

December 4
th
2014


Aktualisierter Textvorschlag einer allgemeinen und umfassenden Bildungs- und Wissenschaftsklausel vorgestellt (more)



older news is available from our archive
Publications
Version: August 2015


Version: August 2015


Version: July 2015


Compilation for the annual meeting on October 10, 2013


Evaluation of a survey and policy implications, September / October 2011


Relevant Links

facebook page of the Coalition

IUWIS project is developing a social networking for the topic of copyright in education and research.