Why are the Coalition and its actions important?

Dr. Andrea Kamphuis
freelance science writer
"As a freelance science writer, I am quite often confronted with 'closed doors' or unduly high paywalls during my literature research. Lacking institutional affiliations, freelancers have to either refrain from thorough research or obtain the necessary literature by dubious means. I am member of the steering board of the Coalition because I want to work towards a copyright law that releases freelance science writers from this dilemma."

Dr. Joachim Meier
library director
"The last major change to the copyright law took place in 1966 and significantly weakened the legal position of the author in relation to the publisher. In the field of science this can be seen in contracts such as 'Copyright Transfer Agreements', with which especially transnationally established publishers and those specializing in science media have the authors' exploitation rights exclusively transferred to them to the maximum extent and relating to each element of the work. This situation is unbalanced and constitutes a strong hindrance to science communication. In copyright law, science authors as creators in particular, but also as users of works, ought to be given more privileges again."

Prof. Dr. Rainer Kuhlen
"The Coalition is a civil society organization which has in its main focus the development of an education and science friendly copyright. The Coalition consistently pursues the goal of free (in the meaning of 'libre et gratuit') access and use of published works in education and science without impairing the authors´ rights. The Coalition is also willing to support every initiative of the publishing industry which adopts these goals."
---
The Coalition for Action is based on the Göttingen Declaration which was signed since 2004 by research organizations, professional societies, institutions and individuals.

[list of signatories]


The signatories meet once a year to elect the steering board, which in turn elects the board of speakers from their midst. [contact]
If you want to support the Coalition for Action financially, please donate to this non-profit association: "Urheberrecht für Bildung und Wissenschaft e.V.". If you need a donation receipt, this non-profit association will like to issue one. Please let us know, your postal address by giving it in the bank transfer or sending it to quittung@urheberrechtsbuendnis.de (from a value of 50 Euro).
All donations are used to implement the objectives of the Göttingen Declaration. Or use traditional bank transfer:
Urheberrecht für Bildung und Wissenschaft e.V.
IBAN DE31 2806 0228 0033 5380 00
BIC/SWIFT: GENODEF1OL2 (Raiffeisenbank Oldenburg eG)
October 15 – 16, 2015

Annual Meeting of the Coalition in Berlin
Program and Registration
News

published.

June 17
th
2015


The Legal Affairs Committee of the European Parliament has in its meeting on June 16, 2015 voted on the so-called "Reda Report" about the evaluation of a European copyright. It was agreed, among others, the estimation of the author, that "…libraries make an indispensable contribution to knowledge distribution and are intended to be authorized inter alia to the right of borrowing information in its digital format…" In parallel, Reda stresses that authors should be granted an appropriate reward for this digital lending. (more)



May 8
th
2015


The requirement to set up a comprehensive exception to the rights of education and science in copyright law, initiated by the Coalition for Action and by ENCES, is now arrived at the vice president, Digital Single Market of the EU Commission, Andrus Ansip, through a letter of C4C. (letter)



May 6
th
2015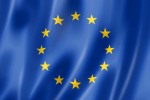 Today the EU presented its vision for 'A Digital Single Market Strategy for Europe'. Section 2.4. touches upon copyright issues for education and science, specifically on text and data mining. Our Coalition will follow the ongoing debate about the EU copyright reform and will promote the need for a comprehensive exception in favour of education and science. (more)



April 22
nd
2015


To the World Book and Copyright Day it is recalled: authors, education and research need access. (more)



April 20
th
2015


Prof. Dr. Rainer Kuhlen zum § 52b Urteil des BGH:
"Für Bildung und Wissenschaft [..] ist die Entscheidung ein wichtiger Schritt in Richtung eines bildungs- und wissenschaftsfreundlichen Urheberrechts." (more)



January 26
th
2015


Informationsblatt zum Zweitverwertungsrecht für wissenschaftliche Artikel erschienen. Falls Sie größere Stückzahlen zum Auslegen bei Tagungen etc. benötigen, kontaktieren Sie uns einfach.
(Flyer zum Selbstausdrucken...)

December 4
th
2014


Aktualisierter Textvorschlag einer allgemeinen und umfassenden Bildungs- und Wissenschaftsklausel vorgestellt (more)



older news is available from our archive
Publications
Version: August 2015


Version: August 2015


Version: July 2015


Compilation for the annual meeting on October 10, 2013


Evaluation of a survey and policy implications, September / October 2011


Relevant Links

facebook page of the Coalition

IUWIS project is developing a social networking for the topic of copyright in education and research.