Pressemitteilung 08/11
vom 17. November 2011
Wissenschaftsschranke im Urheberrecht (§ 52a) durch Wissenschaftsklausel ersetzen
Das Aktionsbündnis "Urheberrecht für Bildung und Wissenschaft" hat zu einer Befragung des Bundesministeriums für Justiz zur Zukunft des § 52a des Urheberrechtsgesetzes, dem sogenannten Wissenschaftsparagraphen, Stellung genommen und gefordert, dass endlich mit der Befristung dieses Paragraphen Schluss sein muss. Auch wenn § 52a UrhG in seiner derzeitigen Form kaum den Bedürfnissen von Bildung und Wissenschaft entspricht, wäre ein Verfallsdatum, wie es von der Verlagswirtschaft gefordert wird, nicht akzeptabel und hätte katastrophale Folgen. "§ 52a", so schreibt der Sprecher des Aktionsbündnisses an das BMJ, "müsse so lange erhalten bleiben, bis eine umfassende Regelung im Sinne der vom Aktionsbündnis geforderten allgemeinen Wissenschafts- und Bildungsklausel vom Bundestag verabschiedet worden ist."
Zum Hintergrund: § 52a wurde 2003 in das Gesetz aufgenommen und sollte dazu dienen, Bildung und Wissenschaft einen zeitgemäßen Umgang mit elektronisch publizierten Materialien zu ermöglichen — genehmigungsfrei, allerdings nicht vergütungsfrei. Dieser ursprüngliche Anspruch ist im Prozess der Beratung und Beschlussfassung immer weiter abgeschwächt und die Bedingungen der Nutzung so restriktiv geregelt worden, dass § 52a für Bildung und Wissenschaft noch lange nicht den technischen Möglichkeiten entsprechend und nur nach Überwindung bürokratischer Hürden nutzbar ist. Trotzdem ist gegen diesen Paragraphen von Seiten der Wissenschaftsverlage bzw. vom Börsenverein immer wieder Sturm gelaufen worden, so dass der Bundestag sich schon damals 2003 bei der Beschlussfassung veranlasst sah, diesen neuen Paragraphen hinsichtlich der Geltungsdauer zeitlich zu begrenzen, insgesamt dreimal, derzeit bis Ende 2012.
Deshalb sah sich das BMJ jetzt erneut veranlasst, an die von diesem Paragraphen betroffenen Akteursgruppen (Hochschulen, Schulen, Forschungseinrichtungen, Rechteinhaber, Verwertungsgesellschaften) einen Fragebogen zu verschicken, durch dessen Beantwortung sich das BMJ Klarheit darüber erhofft, ob überhaupt und wenn ja, wie lange § 52a verlängert werden soll.
Das Aktionsbündnis hat § 52a immer wieder in den Detailregelungen kritisiert, aber sich dennoch für den Erhalt einer Regelung zugunsten einer freizügigen Nutzung von publiziertem Wissen in Bildung und Wissenschaft eingesetzt. Denn ein ersatzloser Wegfall, wie er immer wieder vom Börsenverein des Deutschen Buchhandels gefordert wird und derzeit durch verschiedene Klagen vor Gericht erreicht werden soll, hätte katastrophale Folgen für Bildung und Wissenschaft. Der Sprecher des Aktionsbündnisses, Prof. Rainer Kuhlen, weist darauf hin, dass dann "für jede öffentliche Zugänglichmachung eines geschützten Werks für einen bestimmt abgegrenzten Personenkreis (!) explizit die Einwilligung der Rechteinhaber eingeholt werden müsste. Das kann nicht sein."
Das Aktionsbündnis hält jedoch eine Debatte um Entfristung, weitere Befristung oder Wegfall von § 52a für zu kurz gegriffen. Eine jüngst abgeschlossene Umfrage in Bildung und Wissenschaft (mit über 2.500 Antworten: vgl. http://www.urheberrechtsbuendnis.de/befragung2011-auswertung1.pdf) hatte u.a. ergeben, dass über 90% der Antwortenden den § 52a als zu restriktiv und als ihre Arbeit behindernd eingeschätzt haben. Ebenso waren 86,3% der Befragten der Ansicht, dass mit Änderungen der bestehenden Schrankenregelungen keine Verbesserungen für Bildung und Wissenschaft zu erwarten sind.
"In dieser Situation", so schreibt das Aktionsbündnis an das BMJ, "könnte man sich fast der Forderung des Börsenvereins anschließen, dass diese Norm des Urheberrechtsgesetzes wegfallen sollte. Aber nicht ersatzlos!"
Das Aktionsbündnis fordert seit langem — und unterstützt durch 86,3% der Befragten der aktuellen Umfrage — die Einführung einer allgemeinen Bildungs- und Wissenschaftsklausel, die den nicht weiter konditionierten, genehmigungsfreien Zugang und die freie Nutzung des publizierten Wissens ermöglicht. Über eine entsprechende Vergütung müssen sich die Träger der wissenschaftlichen Einrichtungen mit den Verlagen einigen. Mit dem gleichen Ziel, wenn auch in unterschiedlicher Ausprägung, haben auch die Allianz der Wissenschaftsorganisationen und die Kultusministerkonferenz jeweils entsprechende, umfassende Regelungen angemahnt.
Da es jedoch derzeit ungewiss ist, inwieweit oder wann § 52a durch eine neue umfassende Wissenschaftsschranke ersetzt werden kann, fordert das Aktionsbündnis, "dass die weiterhin bestehende Befristung von § 52a aufgehoben wird bzw. dass § 52a so lange erhalten bleibt, bis eine umfassende Regelung im Sinne der vorgeschlagenen Wissenschafts- und Bildungsklausel vom Bundestag verabschiedet worden ist."
Aktionsbündnis "Urheberrecht für Bildung und Wissenschaft"
V.i.S.d.P. Prof. Dr. Rainer Kuhlen (Sprecher)
---
The Coalition for Action "Copyright for Education and Research" (http://www.urheberrechtsbuendnis.de/) was founded in 2004 in connection with the amendment of copyright legislation in Germany. The Coalition for Action lobbies for a balanced copyright and demands free access to worldwide information at any time from anywhere for everybody active in public education and research. The Coalition for Action is based on the Göttingen Declaration on Copyright for Education and Research of 5 July 2004. Six members of the alliance of German research organizations (Fraunhofer-Gesellschaft zur Förderung der angewandten Forschung e.V., Helmholtz-Gemeinschaft Deutscher Forschungszentren e.V., Hochschulrektorenkonferenz, Max-Planck-Gesellschaft, Wissenschaftsgemeinschaft Gottfried Wilhelm Leibniz e.V. and Wissenschaftsrat), 371 learned societies, federations and institutions as well as more than 7,250 individuals were subscribers to this declaration.
Further information on the topic of a Copyright for Education and Research can be found at IUWIS.
News

February 14
th
2017


We make you aware that on the website www.publikationsfreiheit.de is being tried, to manipulate the public and in particular the authors in education and science with incorrect claims in favor of publishers' interests.
(Press Release).


January 24
th
2017


The way has not yet come to an end — but the direction is right
The Coalition for Action sees in the draft bill for a "Copyright Law Knowledge Society Act — UrhWissG" from the ministry for justice an important step in the direction of an education and science-friendly copyright law.
(Press Release)


December 21
st
2016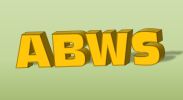 The road to the One General Exception for Education and Research (ABWS) should now be free now & mdash; Go ahead, Minister Maas!
(Press Release).


December 15
th
2016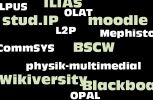 KMK, VG Wort and HRK must finally create clarity
The joint press release of KMK, VG Wort and HRK from 9 December 2016 is a source of uncertainty and confusion in the universities. What should actually be done with the electronic semester apprentices from 1 January 2017? Further is currently deleted or placed texts invisible. There is a need for action!
(Press Release)


December 12
th
2016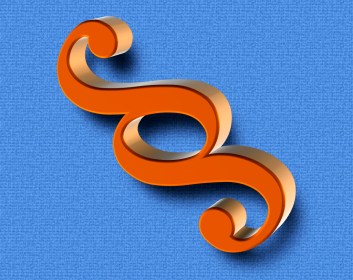 And they seem to still be able to move - KMK and VG-Wort. And the university rector conference (HRK) is now on board. However, the transitional regulation from the beginning of 2017 is still unclear. Debt to the present obvious disaster around the framework contract to § 52a UrhG is ultimately the intolerable delay tactics of the policy.
(Press Release).


November 23
rd
2016


Folder with our recommendations for dealing with the framework contract between KMK and VG-Wort to § 52a UrhG has been published.
(Press Release)


November 16
th
2016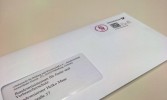 Offener Brief an den Bundesminister der Justiz und für Verbraucherschutz Heiko Maas: "Bitte lassen Sie den Schleier von diesem verdeckten Objekt [dem Entwurf einer Bildungs- und Wissenschaftsschranke im Urheberrecht] wegreißen! Der Öffentlichkeit ist das Spiel mit Andeutungen nicht länger zuzumuten."
(Letter).


November 7
th
2016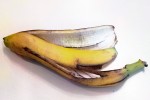 No panic — the § 52a framework contract does not have to be the last word for remuneration in science copyright law
(Press Release)


October 11
th
2016


The nonsense irritating the education and science simply goes on — on the framework contract for the remuneration of claims for uses according to § 52a UrhG in education and research
(Press Release).


October 4
th
2016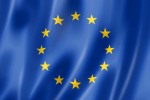 Comment of the Coalition for Action for a proposal from the EU Commission (COM(2016) 593 final) published on September 14, 2016 on "Copyright in the Digital Single Market"
(Comment)


September 27
th
2016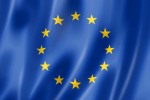 The proposal of the European Commission from September 14, 2016 for a new Copyright Directive is of no help to a science-friendly copyright.
(Press Release).


October 15 and 16, 2015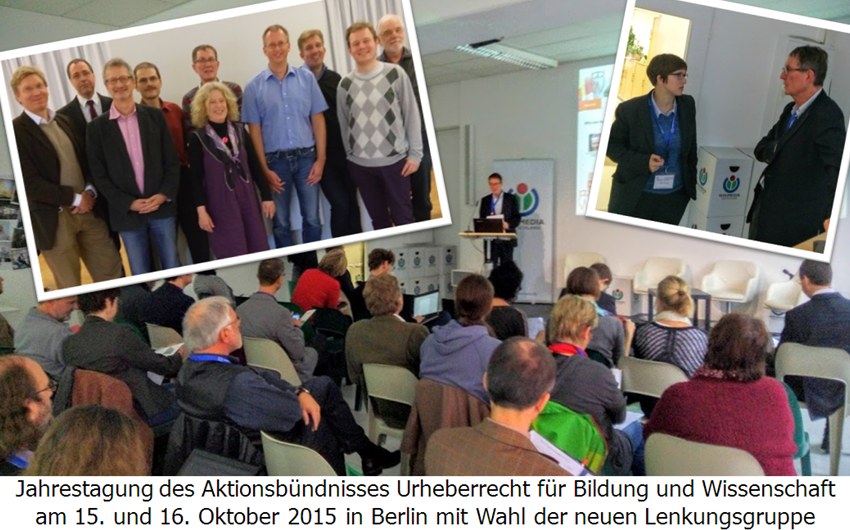 During our Annual Meeting in Berlin, the latest developments in European and in Germany Copyright law were discussed. A new steering group of the Coalition was elected.
The Annual Meeting in 2016 is scheduled to be in Berlin on November 10 and 11, 2016.
A Summary of the Presentations and Discussion is available.


published.

June 17
th
2015


The Legal Affairs Committee of the European Parliament has in its meeting on June 16, 2015 voted on the so-called "Reda Report" about the evaluation of a European copyright. It was agreed, among others, the estimation of the author, that "…libraries make an indispensable contribution to knowledge distribution and are intended to be authorized inter alia to the right of borrowing information in its digital format…" In parallel, Reda stresses that authors should be granted an appropriate reward for this digital lending. (more)



May 8
th
2015


The requirement to set up a comprehensive exception to the rights of education and science in copyright law, initiated by the Coalition for Action and by ENCES, is now arrived at the vice president, Digital Single Market of the EU Commission, Andrus Ansip, through a letter of C4C. (letter)



May 6
th
2015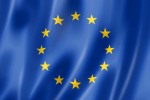 Today the EU presented its vision for 'A Digital Single Market Strategy for Europe'. Section 2.4. touches upon copyright issues for education and science, specifically on text and data mining. Our Coalition will follow the ongoing debate about the EU copyright reform and will promote the need for a comprehensive exception in favour of education and science. (more)



older news is available from our archive
Publications
Version: 22 November 2016
Format: A4 duplex


Version: August 2015


Version: August 2015


Version: July 2015


Compilation for the annual meeting on October 10, 2013


Evaluation of a survey and policy implications, September / October 2011


Relevant Links

facebook page of the Coalition

IUWIS project is developing a social networking for the topic of copyright in education and research.