Pressemitteilung 04/10
vom 29. Juni 2010
Keine neuen Barrieren über ein neues Leistungsschutzrecht im Urheberrecht
Das Aktionsbündnis Urheberrecht für Bildung und Wissenschaft zieht aus der ersten Anhörung des Justizministeriums zum Leistungsschutzrecht am 28. Juni 2010 im Rahmen des Dritten Korbs den Schluss, dass ein neues Leistungsschutzrecht für Zeitungs- und Zeitschriftenverlage sowie für Verlage im Bildungsbereich (vor allem zugunsten der Schulbuchverlage) so überflüssig wie ein Kropf ist.
Gut 90% der Anwesenden — Information Provider, Journalistenverbände, Bitkom, Pressesprecher, Wirtschaft, Bildung und Wissenschaft, Bibliotheken, Zivilgesellschaft — konnten nicht erkennen, wieso ein Leistungsschutzrecht dem Ziel der Beförderung eines Qualitätsjournalismus nützlich sein sollte. Ebenso wurden Daten aus empirischen Studien vermisst, die belegen können, dass Verlage in elektronischen Umgebungen ohne ein Leistungsschutzrecht nicht wirtschaftlich operieren können. Innovative Phantasie auf den kommerziellen und freien Märkten ist gefragt, nicht weitergehende Einschränkungen durch Urheberrechtsregulierungen.
Das Aktionsbündnis hat im Prinzip keine Einwände gegen eine auch kommerzielle Verwertung von Wissen und Information. Auch ein Leistungsschutzrecht muss nicht prinzipiell abgelehnt werden. Es macht aber nur dann Sinn, wenn zum einen den Nutzern nicht zusätzliche finanzielle Belastungen zugemutet werden und wenn zum andern die Verwerter tatsächlich informationelle Mehrwertleistungen generieren und wenn, nicht zuletzt, die Urheber selber an den erweiterten Einnahmen fair beteiligt werden. Wenn nicht — Kreative (Wissenschaftler, Journalisten, Künstler) können ihre Werke in der Originalversion selber im Web öffentlich zugänglich machen. Vielleicht reichte das den Nutzern!
Immerhin — Presseverleger versicherten auf Anfrage, dass sie keinesfalls Digital Rights Management zum Schutz ihrer Produkte einsetzen wollten, so dass der fatale § 95a, der Schrankenrechte für die Nutzung außer Kraft setzt, nicht angewendet werden muss. Dies möchte das Aktionsbündnis explizit festgehalten wissen.
Das Aktionsbündnis möchte nicht zuletzt die Verleger auffordern, ihre Argumente für ein Leistungsschutzrecht nicht länger, wie in der Anhörung geschehen, mit dem Verweis auf geistiges Eigentum zu begründen. Das geistige Eigentum ist den Urhebern zuzurechnen, niemandem sonst. Das Urhebervertragsrecht sollte zudem die komplette Übertragung der Urheberverwertungsrechte durch exklusive Übertragung unterbinden; wie es im journalistischen Bereich durch Buy-out-Verträge immer üblicher wird.
Das Aktionsbündnis fordert das Justizministerium und die Bundesregierung insgesamt auf, sich von dem offensichtlich unüberlegten Ziel des Koalitionsvertrags zu verabschieden, über das Urheberrecht den Verwertern neue Privilegien zuzusichern. Die Justizministerin hatte in ihrer Berliner Rede vom 14. Juni ja deutlich die kommerziellen Verwerter davor gewarnt, das Urheberrecht für den "Erhalt ihrer überholten Geschäftsmodelle" zu missbrauchen. Wenn das Urheberrecht erweitert werden soll, dann wohl doch eher in Richtung eines nutzerorientierten Urheberrechts.
Bildung und Wissenschaft erwarten, dass der Dritte Korb sich eher in Richtung eines Wissenschaftskorbs entwickelt. Dafür, als Wissenschaftskorb, war er ja vom Bundestag eingerichtet worden. Die Anhörung zum Leistungsschutzrecht sollte so schnell wie möglich vergessen werden. Dieses bringt niemanden wirklich weiter.
Prof. Dr. Rainer Kuhlen
Sprecher des Aktionsbündnisses "Urheberrecht für Bildung und Wissenschaft"
---
The Coalition for Action "Copyright for Education and Research" (http://www.urheberrechtsbuendnis.de/) was founded in 2004 in connection with the amendment of copyright legislation in Germany. The Coalition for Action lobbies for a balanced copyright and demands free access to worldwide information at any time from anywhere for everybody active in public education and research. The Coalition for Action is based on the Göttingen Declaration on Copyright for Education and Research of 5 July 2004. Six members of the alliance of German research organizations (Fraunhofer-Gesellschaft zur Förderung der angewandten Forschung e.V., Helmholtz-Gemeinschaft Deutscher Forschungszentren e.V., Hochschulrektorenkonferenz, Max-Planck-Gesellschaft, Wissenschaftsgemeinschaft Gottfried Wilhelm Leibniz e.V. and Wissenschaftsrat), more than 365 learned societies, federations and institutions as well as more than 7,200 individuals were subscribers to this declaration. Speakers of the Coalition for Action are Prof. Dr. Kuhlen (Konstanz), Dr. Müller (Heidelberg), Dr. Sepp (Kassel). More information on demand by: rainer.kuhlen at uni-konstanz.de, hmueller at mpil.de and sepp at physik.uni-kassel.de.
Further information on the topic of a Copyright for Education and Research can be found at IUWIS.
Next Relevant Dates
November 6, 2018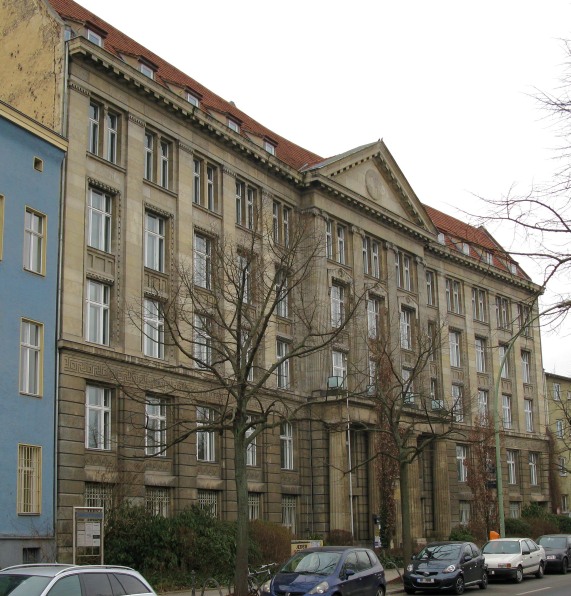 Annual Meeting of the Coalition in Berlin
Information
News

November 20
th
2017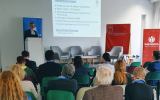 All presentations given at our anual meeting on November 8, 2017 are available online:
(Presentations).


June 7
th
2017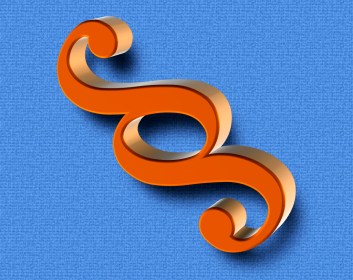 The copyright reform (UrhWissG) was passed — facilitation, but no reason to cheer
(Press Release)


June 26
th
2017


An appeal to the German Bundestag: The UrhWissG has to be passed without restrictions within this legislative period.
The Coalition for Action calls on the two chairmen of the CDU/CSU and of the SPD, Volker Kauder and Thomas Oppermann, to release the governmental draft for the German Copyright Act for the vote in the Bundestag, and then we call the members of the Bundestag to eatablish the law without restrictions.
(Press Release)


May 22
nd
2017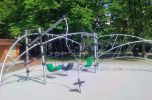 FAZ, you can not win this fight — distorted journalism in terms of copyright by publisher and managing director of FAZ newspaper
The action alliance criticizes the open letter of the editors and managing directors to the German Bundesrat of 12.5.2017 and of the 18.05.2017 to the deputies of the German Bundestag. Through these letters the "makers" of the newspaper try to exert pressure on the legislature. This behavior can only be described as unusual and extremely dubious.
(Press Release)


May 10
th
2017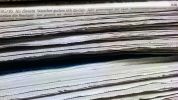 Der Bundesrat sollte sich nicht von den Untergangsszenarien des Börsenvereins blenden lassen.
Wir haben in einer Stellungnahme an den Bundesrat diesen aufgefordert, den Gesetzesentwurf zum "Urheberrechts-Wissensgesellschafts-Gesetz — UrhWissG" anlässlich seiner Plenarsitzung am 12. Mai 2017 nicht aufzuhalten, sondern im Prinzip zu unterstützen.
(Press Release).


April 27
th
2017


Die Zeit drängt: Bildung und Wissenschaft brauchen eine Reform des Urheberrechts!
Wir unterstützen weiter den vom Bundeskabinett beschlossenen Gesetzentwurf für eine Reform des Urheberrechts, jedoch bedauern wir die Verschlechterungen des Regierungsentwurfs im Vergleich zum Referentenentwurf.
(Press Release)


February 14
th
2017


We make you aware that on the website www.publikationsfreiheit.de is being tried, to manipulate the public and in particular the authors in education and science with incorrect claims in favor of publishers' interests.
(Press Release).


January 24
th
2017


The way has not yet come to an end — but the direction is right
The Coalition for Action sees in the draft bill for a "Copyright Law Knowledge Society Act — UrhWissG" from the ministry for justice an important step in the direction of an education and science-friendly copyright law.
(Press Release)


December 21
st
2016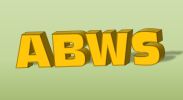 The road to the One General Exception for Education and Research (ABWS) should now be free now & mdash; Go ahead, Minister Maas!
(Press Release).


December 15
th
2016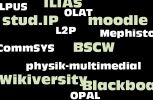 KMK, VG Wort and HRK must finally create clarity
The joint press release of KMK, VG Wort and HRK from 9 December 2016 is a source of uncertainty and confusion in the universities. What should actually be done with the electronic semester apprentices from 1 January 2017? Further is currently deleted or placed texts invisible. There is a need for action!
(Press Release)


December 12
th
2016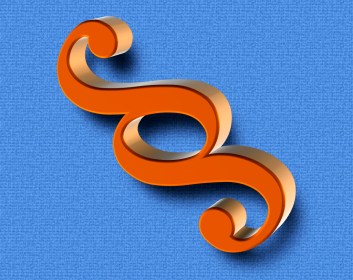 And they seem to still be able to move - KMK and VG-Wort. And the university rector conference (HRK) is now on board. However, the transitional regulation from the beginning of 2017 is still unclear. Debt to the present obvious disaster around the framework contract to § 52a UrhG is ultimately the intolerable delay tactics of the policy.
(Press Release).


November 23
rd
2016


Folder with our recommendations for dealing with the framework contract between KMK and VG-Wort to § 52a UrhG has been published.
(Press Release)


November 16
th
2016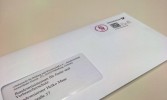 Offener Brief an den Bundesminister der Justiz und für Verbraucherschutz Heiko Maas: "Bitte lassen Sie den Schleier von diesem verdeckten Objekt [dem Entwurf einer Bildungs- und Wissenschaftsschranke im Urheberrecht] wegreißen! Der Öffentlichkeit ist das Spiel mit Andeutungen nicht länger zuzumuten."
(Letter).


older news is available from our archive
Publications


Studie im Auftrag des Urheberrecht für Bildung und Wissenschaft e.V.


Version: 22 November 2016
Format: A4 duplex


Version: August 2015


Version: August 2015


Version: July 2015


Compilation for the annual meeting on October 10, 2013


Evaluation of a survey and policy implications, September / October 2011


Relevant Links

facebook page of the Coalition

IUWIS project is developing a social networking for the topic of copyright in education and research.