Press Release 4/09
of June 5th 2009
VG Wort and Google - in the interest of education and research?
Summary:
The Coalition for Action "Copyright for Education and Research" recommends all researchers not to agree to or even to veto against the most recent change of the VG Wort contract (the German collecting society for authors). The Coalition for Action has informed their institutional and individual subscribers of the Göttingen Declaration about this recommendation. The Coalition for Action considers the interests of education and research to achieve free access to information and knowledge to be at risk when, as the VG Wort contract suggests, all texts of German authors will be withdrawn from Google Book Search and when access (eventually and probably under commercial conditions) can only be renewed under a licence controlled by VG Wort. The Coalition for Action calls upon VG Wort to take the interest of science and education in free access into account in any case. Otherwise there might be a need to establish alternative means to respond to the growing interest of researchers to exercise their rights against Google themselves.
Full version:
The Coalition for Action "Copyright for Education and Research" fears that the treaty between Google and the US editors/authors (the so-called "settlement") on the one hand and the changed contract to exercise the rights of authors of VG Wort on the other will not sufficiently take into account the needs of education and research. In the same way the Coalition for Action demands a special right, an education- and research-friendly copyright from the legislator it will have to demand special regulations for the use of digitized works in education and research from Google and VG Wort.
VG Wort right now is trying to make the authors assign the safeguarding of their rights to VG Wort. If VG Wort succeeds in receiving these rights it plans to remove all books written in German for which VG Wort has got the rights from Google Book Search after the legal approvement of the "settlement". This will be applicable for books out of print as well as for deliverable books. Probably pay-per-view-models are meant. Insofar as deliverable books are concerned text abstracts and snippets will no longer be displayed. Only bibliographic metadata will be displayed.
This is not what education and research are interested in.
In research the low financial profits of authors by pay-per-view-models is not comparable to the individual and economical costs implied in the lack of a free (and possibly complete) access to the works. It is not only that free access enhances the visibility of the own works and therefore increases personal reputation but also the possibility to know and access many works of other authors is of great importance to any scientist. It has scientifically been proven long ago that the easier it is to gain access to published knowledge the more national economy will profit. This may not be true for public entertainment markets or fiction.
As long as VG Wort does not support the interests of education and research and free access more intensely the Coalition for Action recommends all researchers not to agree to the most recent change of the VG Wort contract to exercise the rights of authors or even to possibly express their veto explicitly against it. Proposing this the Coalition for Action has contacted the (372) institutional and (7056) individual subscribers of the Göttingen Declaration (see URL). Via contacting the research organizations and scientific associations further researchers will be addressed.
Furthermore, the Coalition for Action is in doubt whether it belongs to the tasks of VG Wort to safeguard authors' rights for foreign countries. This is why the Coalition for Action appeals to VG Wort to limit themselves to negotiating with Google the non-commercial use of works which were scanned in the past or will be scanned in the future. As a matter of course the rights of the authors to annually apply for the distribution in reward of their published works will not be touched.
If VG Wort refuses to comply with the demands of the Coalition for Action, the possibilities for a representation of the interests in OA by education and research themselves must be considered. Even now the Coalition for Action tries to come to an agreement with Google that would allow free display in Google Book Search, possibly with publicity, but under the condition that no new commercial business models will arise from this.
Though demanding free access to the scientific materials digitized by Google the Coalition for Action does not favor Google's intention to digitize and publish scientific works. The Coalition for Action will support any attempt to make freely accessible published (out-of-print, orphaned, but also deliverable) works from research and the broader range of culture. Surely in every singular case the provision of adequate compensation will have to be checked. The Coalition for Action invites public institutions of the federal states of Germany in charge to effectively fund actual projects like the Europeana, the European digital library, or the various projects that will culminate in a German digital library. Considering the often deficient quality of Google digitalization the tasks of digitizing the common cultural heritage may not be left to Google.
Further information can be obtained from bundeszentrale@urhg-bildung-wissenschaft.de or from the speaker of the Coalition for Action: Rainer Kuhlen, head of IUWIS - Infrastructure Copyright for Education and Research.
Coalition for Action "Copyright for Education and Research"
---
The Coalition for Action "Copyright for Education and Research" (http://www.urheberrechtsbuendnis.de/) was founded in 2004 in connection with the amendment of copyright legislation in Germany. The Coalition for Action lobbies for a balanced copyright and demands free access to worldwide information at any time from anywhere for everybody active in public education and research. The Coalition for Action is based on the Göttingen Declaration on Copyright for Education and Research of 5 July 2004. Six members of the alliance of German research organizations (Fraunhofer-Gesellschaft zur Förderung der angewandten Forschung e.V., Helmholtz-Gemeinschaft Deutscher Forschungszentren e.V., Hochschulrektorenkonferenz, Max-Planck-Gesellschaft, Wissenschaftsgemeinschaft Gottfried Wilhelm Leibniz e.V. and Wissenschaftsrat), more than 365 learned societies, federations and institutions as well as more than 7,000 individuals were subscribers to this declaration. Speakers of the Coalition for Action are Prof. Dr. Kuhlen (Konstanz), Dr. Müller (Heidelberg), Dr. Sepp (Kassel). More information on demand by: rainer.kuhlen at uni-konstanz.de, hmueller at mpil.de and sepp at physik.uni-kassel.de.
News

December 21
st
2016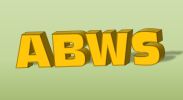 The road to the One General Exception for Education and Research (ABWS) should now be free now & mdash; Go ahead, Minister Maas!
(Press Release).


December 15
th
2016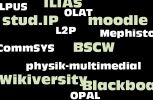 KMK, VG Wort and HRK must finally create clarity
The joint press release of KMK, VG Wort and HRK from 9 December 2016 is a source of uncertainty and confusion in the universities. What should actually be done with the electronic semester apprentices from 1 January 2017? Further is currently deleted or placed texts invisible. There is a need for action!
(Press Release)


December 12
th
2016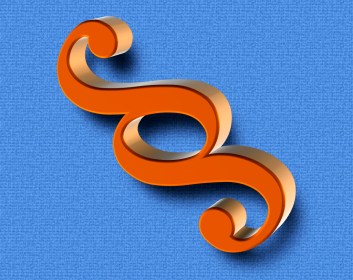 And they seem to still be able to move - KMK and VG-Wort. And the university rector conference (HRK) is now on board. However, the transitional regulation from the beginning of 2017 is still unclear. Debt to the present obvious disaster around the framework contract to § 52a UrhG is ultimately the intolerable delay tactics of the policy.
(Press Release).


November 23
rd
2016


Folder with our recommendations for dealing with the framework contract between KMK and VG-Wort to § 52a UrhG has been published.
(Press Release)


November 16
th
2016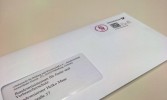 Offener Brief an den Bundesminister der Justiz und für Verbraucherschutz Heiko Maas: "Bitte lassen Sie den Schleier von diesem verdeckten Objekt [dem Entwurf einer Bildungs- und Wissenschaftsschranke im Urheberrecht] wegreißen! Der Öffentlichkeit ist das Spiel mit Andeutungen nicht länger zuzumuten."
(Letter).


November 7
th
2016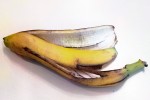 No panic — the § 52a framework contract does not have to be the last word for remuneration in science copyright law
(Press Release)


October 11
th
2016


The nonsense irritating the education and science simply goes on — on the framework contract for the remuneration of claims for uses according to § 52a UrhG in education and research
(Press Release).


October 4
th
2016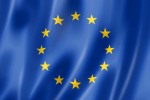 Comment of the Coalition for Action for a proposal from the EU Commission (COM(2016) 593 final) published on September 14, 2016 on "Copyright in the Digital Single Market"
(Comment)


September 27
th
2016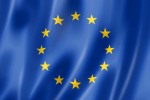 The proposal of the European Commission from September 14, 2016 for a new Copyright Directive is of no help to a science-friendly copyright.
(Press Release).


October 15 and 16, 2015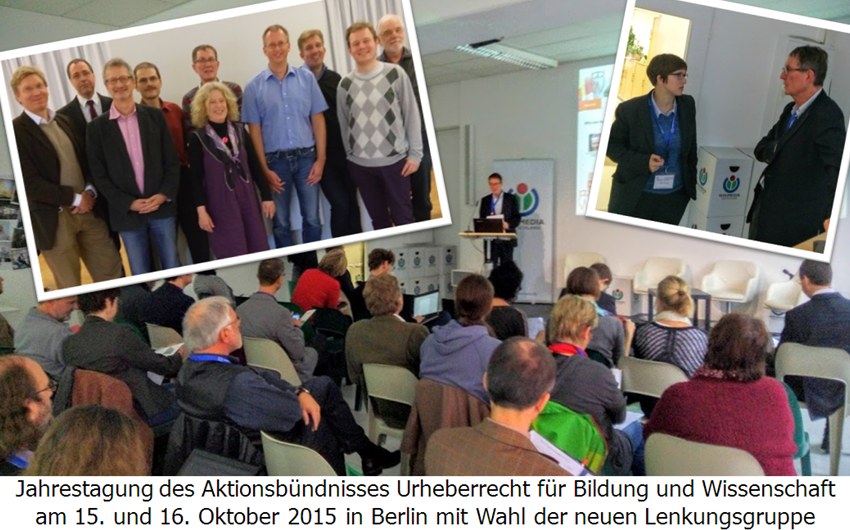 During our Annual Meeting in Berlin, the latest developments in European and in Germany Copyright law were discussed. A new steering group of the Coalition was elected.
The Annual Meeting in 2016 is scheduled to be in Berlin on November 10 and 11, 2016.
A Summary of the Presentations and Discussion is available.


published.

June 17
th
2015


The Legal Affairs Committee of the European Parliament has in its meeting on June 16, 2015 voted on the so-called "Reda Report" about the evaluation of a European copyright. It was agreed, among others, the estimation of the author, that "…libraries make an indispensable contribution to knowledge distribution and are intended to be authorized inter alia to the right of borrowing information in its digital format…" In parallel, Reda stresses that authors should be granted an appropriate reward for this digital lending. (more)



May 8
th
2015


The requirement to set up a comprehensive exception to the rights of education and science in copyright law, initiated by the Coalition for Action and by ENCES, is now arrived at the vice president, Digital Single Market of the EU Commission, Andrus Ansip, through a letter of C4C. (letter)



May 6
th
2015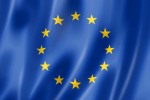 Today the EU presented its vision for 'A Digital Single Market Strategy for Europe'. Section 2.4. touches upon copyright issues for education and science, specifically on text and data mining. Our Coalition will follow the ongoing debate about the EU copyright reform and will promote the need for a comprehensive exception in favour of education and science. (more)



older news is available from our archive
Publications
Version: 22 November 2016
Format: A4 duplex


Version: August 2015


Version: August 2015


Version: July 2015


Compilation for the annual meeting on October 10, 2013


Evaluation of a survey and policy implications, September / October 2011


Relevant Links

facebook page of the Coalition

IUWIS project is developing a social networking for the topic of copyright in education and research.