Press Release 4/09
of June 5th 2009
VG Wort and Google - in the interest of education and research?
Summary:
The Coalition for Action "Copyright for Education and Research" recommends all researchers not to agree to or even to veto against the most recent change of the VG Wort contract (the German collecting society for authors). The Coalition for Action has informed their institutional and individual subscribers of the Göttingen Declaration about this recommendation. The Coalition for Action considers the interests of education and research to achieve free access to information and knowledge to be at risk when, as the VG Wort contract suggests, all texts of German authors will be withdrawn from Google Book Search and when access (eventually and probably under commercial conditions) can only be renewed under a licence controlled by VG Wort. The Coalition for Action calls upon VG Wort to take the interest of science and education in free access into account in any case. Otherwise there might be a need to establish alternative means to respond to the growing interest of researchers to exercise their rights against Google themselves.
Full version:
The Coalition for Action "Copyright for Education and Research" fears that the treaty between Google and the US editors/authors (the so-called "settlement") on the one hand and the changed contract to exercise the rights of authors of VG Wort on the other will not sufficiently take into account the needs of education and research. In the same way the Coalition for Action demands a special right, an education- and research-friendly copyright from the legislator it will have to demand special regulations for the use of digitized works in education and research from Google and VG Wort.
VG Wort right now is trying to make the authors assign the safeguarding of their rights to VG Wort. If VG Wort succeeds in receiving these rights it plans to remove all books written in German for which VG Wort has got the rights from Google Book Search after the legal approvement of the "settlement". This will be applicable for books out of print as well as for deliverable books. Probably pay-per-view-models are meant. Insofar as deliverable books are concerned text abstracts and snippets will no longer be displayed. Only bibliographic metadata will be displayed.
This is not what education and research are interested in.
In research the low financial profits of authors by pay-per-view-models is not comparable to the individual and economical costs implied in the lack of a free (and possibly complete) access to the works. It is not only that free access enhances the visibility of the own works and therefore increases personal reputation but also the possibility to know and access many works of other authors is of great importance to any scientist. It has scientifically been proven long ago that the easier it is to gain access to published knowledge the more national economy will profit. This may not be true for public entertainment markets or fiction.
As long as VG Wort does not support the interests of education and research and free access more intensely the Coalition for Action recommends all researchers not to agree to the most recent change of the VG Wort contract to exercise the rights of authors or even to possibly express their veto explicitly against it. Proposing this the Coalition for Action has contacted the (372) institutional and (7056) individual subscribers of the Göttingen Declaration (see URL). Via contacting the research organizations and scientific associations further researchers will be addressed.
Furthermore, the Coalition for Action is in doubt whether it belongs to the tasks of VG Wort to safeguard authors' rights for foreign countries. This is why the Coalition for Action appeals to VG Wort to limit themselves to negotiating with Google the non-commercial use of works which were scanned in the past or will be scanned in the future. As a matter of course the rights of the authors to annually apply for the distribution in reward of their published works will not be touched.
If VG Wort refuses to comply with the demands of the Coalition for Action, the possibilities for a representation of the interests in OA by education and research themselves must be considered. Even now the Coalition for Action tries to come to an agreement with Google that would allow free display in Google Book Search, possibly with publicity, but under the condition that no new commercial business models will arise from this.
Though demanding free access to the scientific materials digitized by Google the Coalition for Action does not favor Google's intention to digitize and publish scientific works. The Coalition for Action will support any attempt to make freely accessible published (out-of-print, orphaned, but also deliverable) works from research and the broader range of culture. Surely in every singular case the provision of adequate compensation will have to be checked. The Coalition for Action invites public institutions of the federal states of Germany in charge to effectively fund actual projects like the Europeana, the European digital library, or the various projects that will culminate in a German digital library. Considering the often deficient quality of Google digitalization the tasks of digitizing the common cultural heritage may not be left to Google.
Further information can be obtained from bundeszentrale@urhg-bildung-wissenschaft.de or from the speaker of the Coalition for Action: Rainer Kuhlen, head of IUWIS - Infrastructure Copyright for Education and Research.
Coalition for Action "Copyright for Education and Research"
---
The Coalition for Action "Copyright for Education and Research" (http://www.urheberrechtsbuendnis.de/) was founded in 2004 in connection with the amendment of copyright legislation in Germany. The Coalition for Action lobbies for a balanced copyright and demands free access to worldwide information at any time from anywhere for everybody active in public education and research. The Coalition for Action is based on the Göttingen Declaration on Copyright for Education and Research of 5 July 2004. Six members of the alliance of German research organizations (Fraunhofer-Gesellschaft zur Förderung der angewandten Forschung e.V., Helmholtz-Gemeinschaft Deutscher Forschungszentren e.V., Hochschulrektorenkonferenz, Max-Planck-Gesellschaft, Wissenschaftsgemeinschaft Gottfried Wilhelm Leibniz e.V. and Wissenschaftsrat), more than 365 learned societies, federations and institutions as well as more than 7,000 individuals were subscribers to this declaration. Speakers of the Coalition for Action are Prof. Dr. Kuhlen (Konstanz), Dr. Müller (Heidelberg), Dr. Sepp (Kassel). More information on demand by: rainer.kuhlen at uni-konstanz.de, hmueller at mpil.de and sepp at physik.uni-kassel.de.
Next Relevant Dates
6. November 2020
Jahrestagung des Aktionsbündnisse (online)
Ein Status-Überblick zum Urheberrecht — national und in Europa
Programm und Anmeldung
News

April 6
th
2021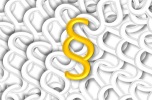 The coaltion of action takes a position on the "draft law to adapt copyright law to the requirements of the digital single market".
Opinion of April 6, 2021 on the Draft Law.
Opinion of Februar 22, 2021 on the Draft Law.
Opinion of November 6, 2020 on the Draft Bill.


October 7
th
2020


Published by de Gruyter:
Rainer Kuhlen, "Die Transformation der Informationsmärkte in Richtung Nutzungsfreiheit — Alternativen zur Als-ob-Regulierung im Wissenschaftsurheberrecht".
Online unter DOI: 10.1515/9783110693447


February 28
th
2018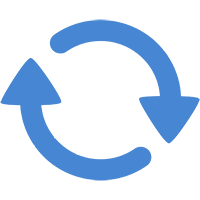 UrhWissG comes into force — not a big progress, but greater legal certainty and some improvements
(Press Release)


November 20
th
2017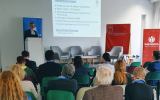 All presentations given at our anual meeting on November 8, 2017 are available online:
(Presentations).


June 7
th
2017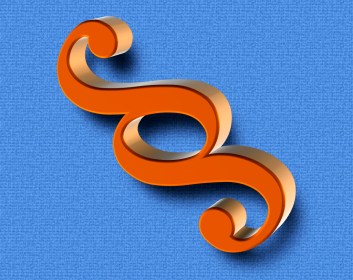 The copyright reform (UrhWissG) was passed — facilitation, but no reason to cheer
(Press Release)


June 26
th
2017


An appeal to the German Bundestag: The UrhWissG has to be passed without restrictions within this legislative period.
The Coalition for Action calls on the two chairmen of the CDU/CSU and of the SPD, Volker Kauder and Thomas Oppermann, to release the governmental draft for the German Copyright Act for the vote in the Bundestag, and then we call the members of the Bundestag to eatablish the law without restrictions.
(Press Release)


May 22
nd
2017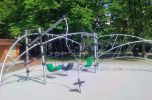 FAZ, you can not win this fight — distorted journalism in terms of copyright by publisher and managing director of FAZ newspaper
The action alliance criticizes the open letter of the editors and managing directors to the German Bundesrat of 12.5.2017 and of the 18.05.2017 to the deputies of the German Bundestag. Through these letters the "makers" of the newspaper try to exert pressure on the legislature. This behavior can only be described as unusual and extremely dubious.
(Press Release)


May 10
th
2017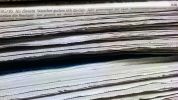 Der Bundesrat sollte sich nicht von den Untergangsszenarien des Börsenvereins blenden lassen.
Wir haben in einer Stellungnahme an den Bundesrat diesen aufgefordert, den Gesetzesentwurf zum "Urheberrechts-Wissensgesellschafts-Gesetz — UrhWissG" anlässlich seiner Plenarsitzung am 12. Mai 2017 nicht aufzuhalten, sondern im Prinzip zu unterstützen.
(Press Release).


April 27
th
2017


Die Zeit drängt: Bildung und Wissenschaft brauchen eine Reform des Urheberrechts!
Wir unterstützen weiter den vom Bundeskabinett beschlossenen Gesetzentwurf für eine Reform des Urheberrechts, jedoch bedauern wir die Verschlechterungen des Regierungsentwurfs im Vergleich zum Referentenentwurf.
(Press Release)


February 14
th
2017


We make you aware that on the website www.publikationsfreiheit.de is being tried, to manipulate the public and in particular the authors in education and science with incorrect claims in favor of publishers' interests.
(Press Release).


January 24
th
2017


The way has not yet come to an end — but the direction is right
The Coalition for Action sees in the draft bill for a "Copyright Law Knowledge Society Act — UrhWissG" from the ministry for justice an important step in the direction of an education and science-friendly copyright law.
(Press Release)


December 21
st
2016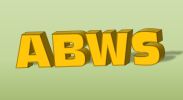 The road to the One General Exception for Education and Research (ABWS) should now be free now & mdash; Go ahead, Minister Maas!
(Press Release).


December 15
th
2016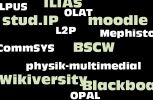 KMK, VG Wort and HRK must finally create clarity
The joint press release of KMK, VG Wort and HRK from 9 December 2016 is a source of uncertainty and confusion in the universities. What should actually be done with the electronic semester apprentices from 1 January 2017? Further is currently deleted or placed texts invisible. There is a need for action!
(Press Release)


December 12
th
2016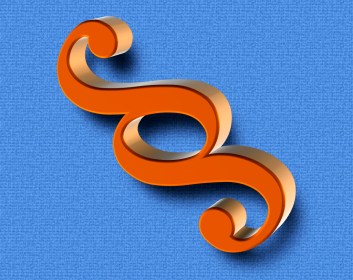 And they seem to still be able to move - KMK and VG-Wort. And the university rector conference (HRK) is now on board. However, the transitional regulation from the beginning of 2017 is still unclear. Debt to the present obvious disaster around the framework contract to § 52a UrhG is ultimately the intolerable delay tactics of the policy.
(Press Release).


November 23
rd
2016


Folder with our recommendations for dealing with the framework contract between KMK and VG-Wort to § 52a UrhG has been published.
(Press Release)


November 16
th
2016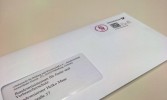 Offener Brief an den Bundesminister der Justiz und für Verbraucherschutz Heiko Maas: "Bitte lassen Sie den Schleier von diesem verdeckten Objekt [dem Entwurf einer Bildungs- und Wissenschaftsschranke im Urheberrecht] wegreißen! Der Öffentlichkeit ist das Spiel mit Andeutungen nicht länger zuzumuten."
(Letter).


older news is available from our archive
Publications


Studie im Auftrag des Urheberrecht für Bildung und Wissenschaft e.V.


Version: 22 November 2016
Format: A4 duplex


Version: August 2015


Version: August 2015


Version: July 2015


Compilation for the annual meeting on October 10, 2013


Evaluation of a survey and policy implications, September / October 2011


Relevant Links

facebook page of the Coalition

IUWIS project is developing a social networking for the topic of copyright in education and research.