Pressemitteilung 04/12
vom 7. November 2012
Zwei weitere Jahre unter dem Damoklesschwert: Koalition bisher nicht gewillt, ein wissenschafts- und bildungskompatibles Urheberrecht zu entwickeln
—
Aktionsbündnis "Urheberrecht für Bildung und Wissenschaft" spricht sich für eine allgemeine Wissenschafts- und Bildungsklausel aus
Die Koalition hat gestern beschlossen, die Wissenschafts- und Bildungsschranke § 52a UrhG um zwei weitere Jahre zu verlängern. Dies verhindert zwar die für Bildung und Wissenschaft befürchteten Schreckensszenarien eines Rückfalls in die informationstechnische Steinzeit, aber es behindert weiterhin jede nachhaltige Investition in Online-Medien für Lehre, Bildung und Forschung.
Das Zittern unter dem Damoklesschwert wird mit diesem Beschluss der Koalition um weitere zwei Jahre verlängert, nachdem die Bundesregierung in der bisherigen Legislaturperiode keine umfassende Gesetzesvorlage zustande gebracht hat.
Laut Pressemitteilung der CDU/CSU-Fraktion vom 7. November gewährt die schwarz-gelbe Koalition den in der Bildung Tätigen eine letzte Fristverlängerung für zwei Jahre. Danach soll eine Wissenschaftsklausel den Bedürfnissen von Bildung und Forschung genügen.
Bereits zum Ende der letzten Legislaturperiode wurde vom Bundesrat ein 3. Korb des UrhG gefordert, der den Bedürfnissen von Bildung und Forschung Rechnung tragen sollte. Die Kultusministerkonferenz (KMK), die Allianz der Wissenschaftsorganisationen und das Aktionsbündnis schlugen im Jahr 2011 pragmatische Ansätze für eine allgemeine Wissenschafts- und Bildungsklausel vor. Seitens der Regierungsfraktionen hat sich seither nichts getan. Nur auf massiven öffentlichen Druck hin wurde nun eine zweijährige Schonfrist gewährt. Mitte 2014 soll, so die Pläne der Koalition weiter, eine Wissenschaftsklausel präsentiert werden.
Dr. Harald Müller, Bibliothekar des Max-Planck-Instituts für ausländisches öffentliches Recht und Völkerrecht und einer der Sprecher des Aktionsbündnisses, kritisiert: "Ursprünglich wollte der Gesetzgeber die Medienkompetenz der Bevölkerung stärken und die Möglichkeit eröffnen, Lehr-, Lern- und Forschungsmaterialien vor allem für Schüler und Studierende digital bereitzustellen. Dafür sollte in einer Zeit, die durch einen rasanten Medienumbruch geprägt ist, der § 52a eine zentrale Plattform bilden. Wie aber dieses Beispiel anschaulich zeigt, droht seit Jahren eine für den Bildungsbereich essenzielle Regelung im kleinlichen Parteiengezänk unterzugehen. Millionenschwere Investitionen des Bildungsbereichs in Hard- und Software könnten sich als vergeblich erweisen, und Bildung und Wissenschaft droht der Rückfall in die analoge Steinzeit. Bildungsinteressen werden auf dem Altar politischer Eifersüchteleien geopfert."
Das Aktionsbündnis begrüßt zwar, dass mit dem nun eingeleiteten Rettungsverfahren der informationstechnische Super-GAU in letzter Minute abgewendet wird, es fordert die Bundesregierung aber auf, sich endlich der Anpassung des Urheberrechts an die Anforderungen von Bildung in Schulen und Hochschulen und der Stärkung einer international wettbewerbsfähigen Forschung im Informationszeitalter anzunehmen. Entwürfe für die erforderlichen gesetzlichen Grundlagen liegen seit Jahren vor; es fehlt allein eine verständige Hand, die diese aufgreift.
Aktionsbündnis "Urheberrecht für Bildung und Wissenschaft"
V.i.S.d.P. Prof. Dr. Rainer Kuhlen (Sprecher)
---
The Coalition for Action "Copyright for Education and Research" (http://www.urheberrechtsbuendnis.de/) was founded in 2004 in connection with the amendment of copyright legislation in Germany. The Coalition for Action lobbies for a balanced copyright and demands free access to worldwide information at any time from anywhere for everybody active in public education and research. The Coalition for Action is based on the Göttingen Declaration on Copyright for Education and Research of 5 July 2004. Six members of the alliance of German research organizations (Fraunhofer-Gesellschaft zur Förderung der angewandten Forschung e.V., Helmholtz-Gemeinschaft Deutscher Forschungszentren e.V., Hochschulrektorenkonferenz, Max-Planck-Gesellschaft, Wissenschaftsgemeinschaft Gottfried Wilhelm Leibniz e.V. and Wissenschaftsrat), 372 learned societies, federations and institutions as well as more than 7,250 individuals were subscribers to this declaration.
Further information on the topic of a Copyright for Education and Research can be found at IUWIS.
News

February 14
th
2017


We make you aware that on the website www.publikationsfreiheit.de is being tried, to manipulate the public and in particular the authors in education and science with incorrect claims in favor of publishers' interests.
(Press Release).


January 24
th
2017


The way has not yet come to an end — but the direction is right
The Coalition for Action sees in the draft bill for a "Copyright Law Knowledge Society Act — UrhWissG" from the ministry for justice an important step in the direction of an education and science-friendly copyright law.
(Press Release)


December 21
st
2016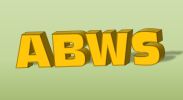 The road to the One General Exception for Education and Research (ABWS) should now be free now & mdash; Go ahead, Minister Maas!
(Press Release).


December 15
th
2016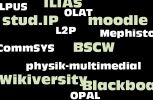 KMK, VG Wort and HRK must finally create clarity
The joint press release of KMK, VG Wort and HRK from 9 December 2016 is a source of uncertainty and confusion in the universities. What should actually be done with the electronic semester apprentices from 1 January 2017? Further is currently deleted or placed texts invisible. There is a need for action!
(Press Release)


December 12
th
2016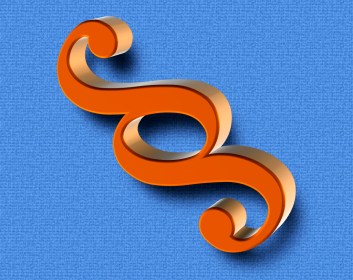 And they seem to still be able to move - KMK and VG-Wort. And the university rector conference (HRK) is now on board. However, the transitional regulation from the beginning of 2017 is still unclear. Debt to the present obvious disaster around the framework contract to § 52a UrhG is ultimately the intolerable delay tactics of the policy.
(Press Release).


November 23
rd
2016


Folder with our recommendations for dealing with the framework contract between KMK and VG-Wort to § 52a UrhG has been published.
(Press Release)


November 16
th
2016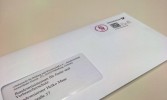 Offener Brief an den Bundesminister der Justiz und für Verbraucherschutz Heiko Maas: "Bitte lassen Sie den Schleier von diesem verdeckten Objekt [dem Entwurf einer Bildungs- und Wissenschaftsschranke im Urheberrecht] wegreißen! Der Öffentlichkeit ist das Spiel mit Andeutungen nicht länger zuzumuten."
(Letter).


November 7
th
2016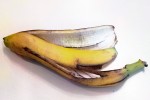 No panic — the § 52a framework contract does not have to be the last word for remuneration in science copyright law
(Press Release)


October 11
th
2016


The nonsense irritating the education and science simply goes on — on the framework contract for the remuneration of claims for uses according to § 52a UrhG in education and research
(Press Release).


October 4
th
2016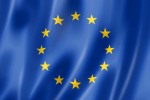 Comment of the Coalition for Action for a proposal from the EU Commission (COM(2016) 593 final) published on September 14, 2016 on "Copyright in the Digital Single Market"
(Comment)


September 27
th
2016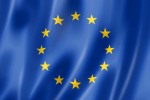 The proposal of the European Commission from September 14, 2016 for a new Copyright Directive is of no help to a science-friendly copyright.
(Press Release).


October 15 and 16, 2015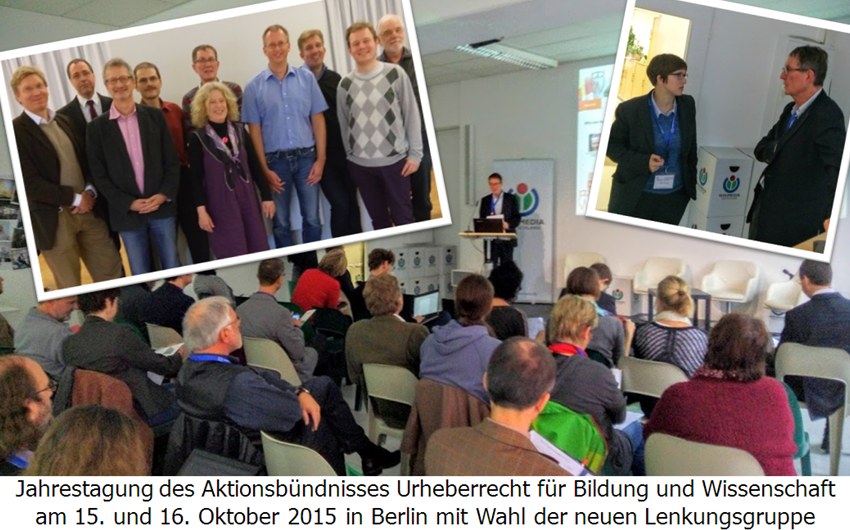 During our Annual Meeting in Berlin, the latest developments in European and in Germany Copyright law were discussed. A new steering group of the Coalition was elected.
The Annual Meeting in 2016 is scheduled to be in Berlin on November 10 and 11, 2016.
A Summary of the Presentations and Discussion is available.


published.

June 17
th
2015


The Legal Affairs Committee of the European Parliament has in its meeting on June 16, 2015 voted on the so-called "Reda Report" about the evaluation of a European copyright. It was agreed, among others, the estimation of the author, that "…libraries make an indispensable contribution to knowledge distribution and are intended to be authorized inter alia to the right of borrowing information in its digital format…" In parallel, Reda stresses that authors should be granted an appropriate reward for this digital lending. (more)



May 8
th
2015


The requirement to set up a comprehensive exception to the rights of education and science in copyright law, initiated by the Coalition for Action and by ENCES, is now arrived at the vice president, Digital Single Market of the EU Commission, Andrus Ansip, through a letter of C4C. (letter)



May 6
th
2015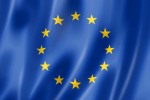 Today the EU presented its vision for 'A Digital Single Market Strategy for Europe'. Section 2.4. touches upon copyright issues for education and science, specifically on text and data mining. Our Coalition will follow the ongoing debate about the EU copyright reform and will promote the need for a comprehensive exception in favour of education and science. (more)



older news is available from our archive
Publications
Version: 22 November 2016
Format: A4 duplex


Version: August 2015


Version: August 2015


Version: July 2015


Compilation for the annual meeting on October 10, 2013


Evaluation of a survey and policy implications, September / October 2011


Relevant Links

facebook page of the Coalition

IUWIS project is developing a social networking for the topic of copyright in education and research.